Paddle All Day Package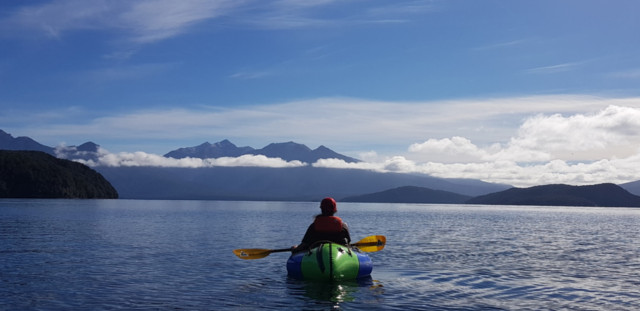 Duration: 1 Days (approx.)
Location: Te Anau, Southland, Fiordland National Park
Product code: Paddle all Day
PACKRAFTS ARE
Super light, weighing as little as 2.3 kg!
Extremely stable, even in whitewater.
Small, packing down to the size of one man tent
Super robust and hard to damage, but easy to fix
Much more comfortable then a normal kayak
Highly addictive (consider yourself warned…)
Able to carry heaps of gear, even a bike!
Packrafting, in short, is a mix of kayaking (or rafting) and tramping. They are paddled like a kayak but have the stability of a Raft. The boats themselves are super light and fold down to the size of a one man tent.
WHAT YOU NEED TO KNOW
2 people as min
Min age is 15 years of age
You need to be able to swim
All rentals include packrafting skill & safety training
All rentals are on the Waiau River and Lake Manapouri
Start at 8:30am & back in town by ~6:00pm
Personal / Group guides are optional
Package Information :
Experience Level = BEGINNER
Prices are based on a min of 2 people per booking
Intro to packrafts & basic river training
Standard rental gear : Boat, Paddle, Pfd

Optional : Wetsuit, Drybags

24 km River paddle
2 km Lake paddle
6 km walk on an easy trail
Shuttle to and from your adventure day
Please Note : After the training we are expecting a certain skill level for you to continue on your own. If you do not meet that minimum skill level we reserve the right to not rent out our gear for the reminder of the day. We will however come up with some other options in that case